DR. BINISH DESAI: THE RECYCLE MAN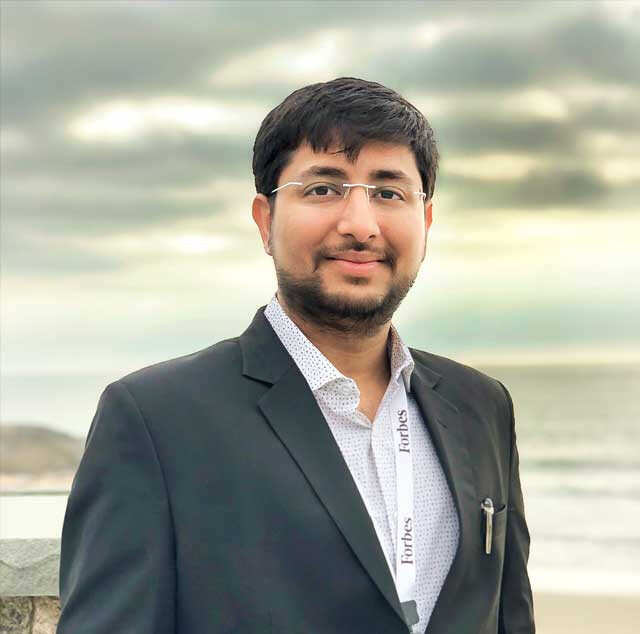 DR. BINISH DESAI is an Indian environmentalist innovator and social activist from Gujarat. Binish strives to clean India and is a part of Swachh Bharat Abhiyan, a nation wide campaign launched by PM NARENDRA MODI. Binish founded B-Dream an eco-friendly and waste management company at the age of 16 and he had the idea of making bricks made from paper waste. He is recipients of many awards for his social service and honored at Rotary International Youth exchange program, USA.
Binish invented P-block bricks, made from the waste produced by paper mills. He uses 49 different types of waste materials to create building materials. He has built 70 homes and 1000 toilets for poor citizens in slum areas of India till 2019. Bricks made with industrial waste have a shelf life of 80 years.
After the outbreak of the global pandemic Covid-19, people started using PPE kits, Gloves and Disposable Mask. As the time passes the usage and wastage of PPE kits and disposable masks got increased day by day. So to tackle this luckily DR. BINISH had come up with the solution of new invention called BRICK 2.0. As the rising number of cases and declining economy continue to move in opposite directions, it's clear that the pandemic has many hidden side-effects. These aren't just economical, but also environmental. The pandemic has necessitated the widespread usage of Personal Protective Equipment like masks, gloves, PPE suits, and face shields worldwide.
Now at 26 years of age, Desai is continuing his mission to make the world a better place through his inventions. With over 100 metric tonnes of Covid-related medical waste being generated daily in India according to the Central Pollution Control Board (CPCB), Desai's contribution to managing these literal mountains of waste is a timely one.
HE HAS BEEN AWARDED SEVERAL AWARDS AND HAS BEEN NOMINATED FOR PADMA BHUSHAM SEVERAL TIMES NOT ONLY THAT HE IS THE MEMBER OF THE ROTARY CLUB AND A TEDX SPEAKER. HE HAS BEEN A PART OF FORBES UNDER 30 AT THE ASIA IN 2018 AS SUCCESSFUL SOCIAL ENTREPEUNER.
HERE IS THE SMALL ANIMATION WHICH SHOWS THAT HOW TO MAKE BRICK FROM PAPER:
By making use of these type of brick which is ecofriendly and cheap, it will be a great impact on the country not only in terms on economic but also it will clean our environment and make the country clean. Students should learn about ecofriendly innovation and create more and more innovation through the waste. Innovation can make the world brighter and less polluted.
Apart from this, DR. BINISH is even educating school and college students on the importance of waste management through a specially designed waste management course so that students can experiment with waste and find innovative solutions.
Binish dreams of a waste free India and says, "If 100 people like me will take a step forward and start upcycling or recycling the waste they create, we can save tons and tons of garbage that ends up clogging our 'dying' landfills."